1. Crazy Forts
A great gift for kids who love to build and create new adventures.
Get it on amazon.com
2. Vtech KidiZoom Creator Cam
Great for kids who are interested in capture the world around them. This allows kids to add awesome effects and backgrounds too.
Get it on amazon.com
3. Taco Cat Cheese Pizza
A fun game for the entire family. This is a game of quick reflexes and lots of laughs. Easy enough for kids 6 and up.
Get it at target.com
4. Jetson Jupiter Kick Scooter- LED Light Up
This scooter is lightweight and lights up.
Get it on amazon.com
5. Little Tykes Bounce House with Canopy
Take outdoor play to a whole new level. This awesome bouncehouse has a camopy to keep your kids cool and out of direct sunlight while they jump!
Get it on amazon.com
6. Create Your own Secret Language (book)
Create your own secret langauge, keep your siblings out of you diary or have a special language with just you and your bff!
Get it on braveandkindbooks.com
7. Karaoke Machine
Let your kids have a blast singing to their favorite songs and you can even join in if you'd like! Cd player and usb with disco lights.
Get it on amazon.com
8. TEACH TECH Mech-5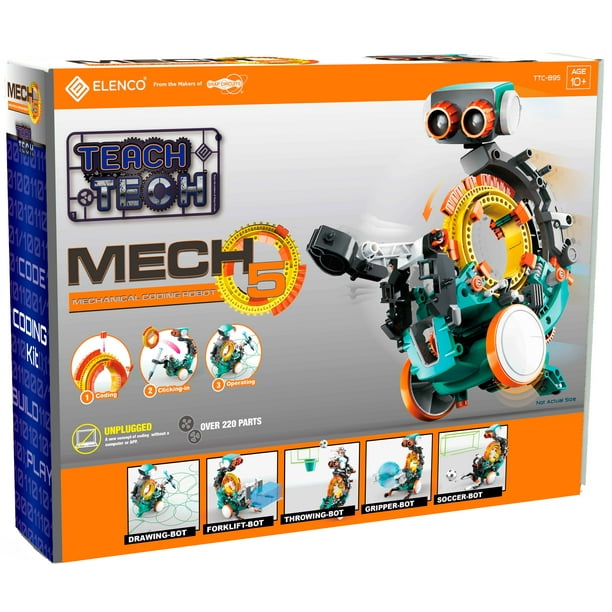 What kid wouldn't want their own robot? Get your kids engaged and learning in an exciting way with programable robot coding kit!
Get it on walmart.com