Experience these dream weekends of lavish and luxury. Here are some of the best (and most expensive) hotels these weekend getaways locations have to offer. Are they affordable? Who cares. Dream big.
Palm Springs
Relax, unwind and recharge. Palms Springs is full of Boutique hotels, spas and golf courses. Take a day to hike to joshua tree or unwind by the pool.
Luxury experience: The Ritz Carlton Rancho Mirage
Las Vegas
https://www.cosmopolitanlasvegas.com/
Gamble, drink and have fun. Las Vegas is the perfect place to get into trouble. This exciting city will give you a much needed break from reality. Las Vegas is full of luxurious hotels, shopping and casinos.
Luruxry experience: Cosompolitan
Key West
https://www.sunsetkeycottages.com/
The salty air, sandy beaches and mixes drinks with little umbrellas. Relaxation with an ocean view. Perfect for boating, fishing and beach days. The keys provided a relaxing getaway with a tan.
Luxury experience: Sunset Key Cottages
New York, NY
https://equinox-hotels.com/nyc
When you need to feel the energy of the city nowhere beats the city that never sleeps. New York provides all the entertainment, fine dining and shopping one could desire.
Luxury experience: Equinox Hotel Hudson Yards
Charleston, SC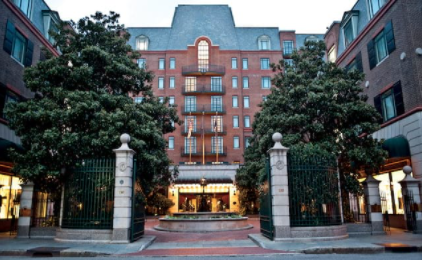 Charleston Place Website
Quiant, Laid Back and Charming. Stroll through the streets or take a boat and take in the sights. Simply relaxing.
Luxury Option: Charleston Place, A Belmond Hotel